The Mullicks of Pathuriaghata were famous for their grandeur, political power and flamboyance.  At 67, Pathuriaghata street still stands the magnificent mansion of the Mullicks, that whispers tales about their rich culture and heritage. History is embedded in every layer of its brick. This archaeologically significant building would rarely skip an eye of a passerby. After Nimaicharan Mullick's death (Please refer Episode 1), his youngest son Motilal Mullick had moved out of Nimaicharan's huge mansion in Harrison road, and built this house where his successors currently reside.
The Mullick Ghat – An archaeological excellence
Motilal Mullick had beautified the Nayan Chand Mullick bathing ghat in memory of his father Nimaicharan Mullick. This ghat still stands south of Howrah Bridge, beside the flower Market. The entire structure of the ghat was built with the cast iron that was imported from Sun Foundry, Glasgow, for building the mansion.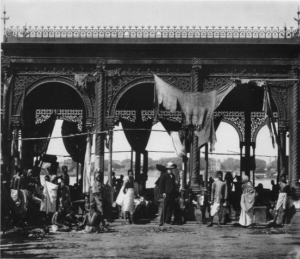 Mallick Ghat
Similar structure is seen decorated inside the courtyard of Pathuriaghata mansion.  He died in the year 1847. Motilal did not have any son so he adopted his sister-in-laws son Jodulal.
Jodulal Mullick – A forgotten legend
Jodulal Mullick was a prominent personality of this family. He had a good relation with the East India Company and was appointed the commissioner of Calcutta Municipal Corporation in 1873.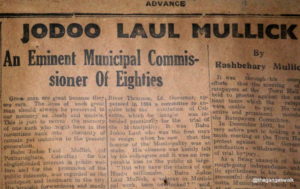 During his tenure, the Municipal Corporation had amended the Basti Assessment Law, which made the land owners pay taxes for their rented out properties, as collecting taxes from various tenants was difficult for the corporation which resulted into accruals. He felt the new law was not justified as this resulted in additional burden on the landlords for collection of taxes from the tenants and paying their earlier accruals. He protested against the new law by not paying taxes for the Bastis he owned. The then Chairman of Municipality, Sir Henry Harrison was offended by his audacity and ordered to seize his horse drawn carriage. Jodulal filed a case against the Calcutta Municipal Corporation for defamation. He had to spend rupees 30000 for the case during those days. The verdict went in favour of Jodulal. Sir Henry Harrison was removed from his post and was also transferred.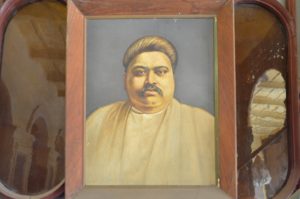 Jodulal, was one of the founder members of the Indian National Congress. He was also an honorary magistrate of Kolkata and Sealdah police court. He was member of various government organizations and served as the president of British India Association. On 12th, Feb, 1894, Queen Victoria had said, "He was a great tower of strength in the British India Association. He held many honorary posts; in every one of which, he did Credit". He was also given the "Certificate of Honour" by the Queen in her court. A true patriot, Jodulal Mullick was offered the title of "Raja" but refused to accept it twice.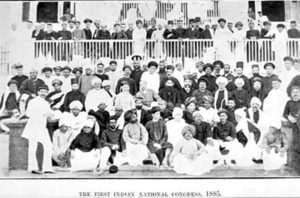 The Spiritual Bonding
As per Rajat Mullick, an intimate bonding was found between Jodulal Mullick and Sri Ramakrishna Paramhansha. They were very close friends from the time when Jodulal lived in his garden house just beside Dakhineshwar temple. Ramakrishna used to call him 'Jadu' and he used to call him 'Choto bhattcharj'. Jadulal's mother treated Ramakrishna like her own son. Ramakrishna often visited him and discourses between the two would take place for hours. An entire chapter in the text, ' Gospel of Ramakrishna', has been dedicated to these interactions. On July 21st1883, Ramakrishna came to this Pathuriaghata mansion and had reached a stage of transcendental meditation in front of the Singha Bahini deity. Till today, this particular event is celebrated in their house with the participation of renowned spiritual leaders from Ramakrishna Mission.
Jadulal Mullick was succeeded by his 3 sons. The present family members of this eldest son, Anathnath Mullick and youngest son, Manmatha Nath Mullick still lives in the Pathuriaghata mansion.  His second son, Rai Bahadur Pramathanath Mullick, had built a beautiful mansion beside Shyambazar tram depo and had shifted there. Pramathanath was also a well known author and wrote many books.
Zebra pulled carriage – A rare incident 
The unique story of owning a Zebra drawn carriage is associated with the Mullick Family. Although this might sound a show of Pomp and richness but as per Rajat Mullick, this was an answer to a challenge. Manmatha Nath, the youngest son of Jadulal Mullick was very fond of horses and used to train them himself. He was an adventurous man and tried new things. He had accepted a challenge that he can even tame a wild Zebra to pull his carriage.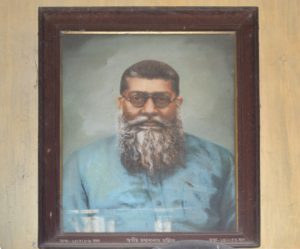 In 1930 he had bought 2 Zebra's from the Alipur Zoo for rupees 6000. He trained these Zebras by himself and was successful in getting the Zebras to draw his carriage. The incident was documented in a press release in The Statesmen dated 3rd Apr 1936 where a photograph was published showing him riding the carriage pulled by a Zebra. The photograph was taken in Eden Gardens. The carriage and the Zebras used to be kept in the garden house in Beleghata in Raja Rajendra Lal Mitra Street.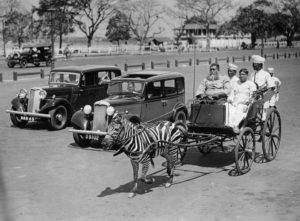 As per Bijan Mullick, Pradyumna Kumar Mullick, the son of Anathnath Mullick is said to own 35 cars for his personal use out of which 10 were Rolls Royce.
The Cultural Flair
The Mullick family had a strong musical connect. Manmatha Nath Mullick practiced and also patronized Indian Classical Music and "Half Akhara". In their house was an auditorium, where musical concerts were held. Many eminent classical singers used to participate here.
Rajat Mallick recalls the musical concerts where Aminuddin Dagar, the legendary Dhrupad singer used to visit their house and participated in these concerts, when he was a Child. As per Bijan Mallick, the two legendary singers, Aminuddin Daga and his brother Moinuddin Dagar even stayed in their house and practiced Ancient classical music for more than 12 years.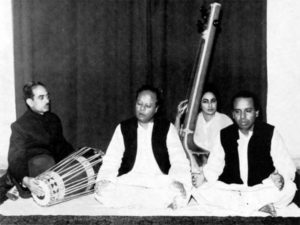 Bijan Mullick recalled, his father, Bono Bihari Mullick, who was the son of Manmatha Nath Mullick, had learned singing from Pandit Girija Shankar Chakraborty who was a classical music teacher and an organizer in All India Radio. Other imminent classical singer, Jagendranath Banerjee also used to teach his father ancient classical songs.
One of the rooms in the house, has a collection of beautiful miniature paintings of Mughal style, Kangra style, Basuli style and Rajasthani miniature style. These were collected at different period by the family members.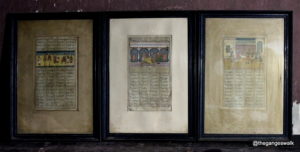 The grandeur of the Pathuriaghata Mullicks, although faded with time, holds the history of their ancestors who contributed immensely in writing the golden era of Bengal.