Th Earliest Settlers Of Calcutta
Episode 1 – Mullicks Of Pathuriaghata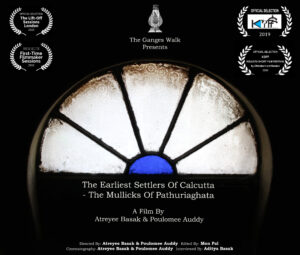 The golden era of Calcutta is mostly looked-upon for its cultural renaissance, intellects to overcome social stigmas, sharp political insights and educational excellence of the Bengalis during the British period. However, we mostly fail to recognize the community's business acumen that had once helped Calcutta to become one of the most acclaimed business hubs during the early Eighteen Hundred.
The Bengali's came to be recognized as the most prosperous and celebrated business community of India and was appreciated for their acute business senses. We embarked on a journey to re-discover this forgotten glory of the economic resurgence of "The Earliest Settlers of Calcutta" who had contributed immensely in building the city and the society in which we live in today. Our journey started with the glorious past of "The Mullicks of Pathuriaghata" who were acclaimed for establishing businesses across India and to various European countries. They had vastly contributed to the social and political reforms and were one of the most esteemed families who had settled here even before the British had come.
If you would like to be a part of our initiative, visit the Support Us page.
Do write to us in case you want to watch the full film. Email us at [email protected].
Official Trailer