Please support us on our initiative to document the heritage houses of Calcutta, that are being brought down at a very fast pace today due to advent of promoting and ruthless demolitions. Also in the absence of Government initiatives, thousands of heritage properties are decaying today or being sold out.
We would request you to contribute and be a part of this initiative of documenting heritage so that the future generation can relate to the cities colonial chromosome. No contribution is less!
For payments in India Currency
Account holder Name: Poulomee Auddy
Bank Name: State Bank Of India
IFCE Code : SBIN0001994
Account No. : 36913533731
  For payments in other currency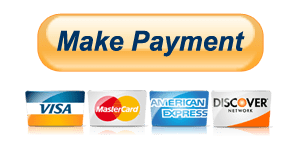 Our Initiative
We started the journey through organizing walks under the banner 'The Ganges Walk', to educate people of the city's heritage. Our first initiative was to reconnect them with the most neglected but archaeologically significant Ghats beside the river Hoogly from where the city has evolved. We called the walk "Explore the dying ghats". To encourage the young generation to participate in these awareness programs, we arranged for free walks by collaborating with schools and colleges. Our intention is to bring out a generation from intellectual neglect and make them more vigilant against destructive tendencies. Our Initiative was covered by many leading newspapers like "The Telegraph", "Ei Somoy", "Indulge Magazine", DW.com/Bengali and "WatsHot Kolkata – the digital platform of The Times of India". For more details please visit our Press Release page.
We realized the urgent need of documenting these heritage houses along with the history of the families who had immensely contributed in the making of Calcutta.  Soon we started our research on them. We thought why not make a series of documentary films on the 'The Earliest Setters Of Calcutta'! Our first film, "The Mullicks of Pathuriaghata" which is the first in the series, was supported by many walkers who had contributed by paying for the walks. We will continue to encourage more people to come for our walks so that we can use the resources for further documenting the history of such heritage properties. However these documentary films are a costly affair. There is an expense related to research such as buying books and accessing archives. The professional fees of cameraman and editor are no less. Hence, a humble request to support this cause by making a contribution as per your choice.
Colonial Chromosome of Calcutta
The historical city of Calcutta was the Capital of India for almost 200 years during the British period. Here, traders had migrated from various parts of India and many other countries of the World. Calcutta became a confluence of culture. India has a long history of urban city architecture from Indus Valley Civilization to the Mughal period. The first modern city architecture that blended the Indian style of architectures with European architectures can be accredited to Calcutta. The cities stunning architecture speaks of its rich social, political and cultural history. Thus making it a haven for history and architecture enthusiasts.
Most of the affluent Bengali traders who were the earliest settlers of Calcutta were patrons of arts. They built mansions in Neo-Classical, Gothic and Palladian style. Some of the buildings had ornamentally designed domes with multi-dialed illuminated clocks attached, supported by aesthetically arranged Corinthian pillars. The interiors were decorated with rich collection of paintings, sculptures, colonial tapestries, potpourris, curios, floor lamps and European teak wood furnitures that are antiques today. The high ceilings had the gorgeous Belgium glass chandeliers adding to the glow. Although unkept and mostly dilapidated now, each house has a cultural ambiance and a feeling of global grandeur that can't be found in such abundance in any other city of India.
Unfortunately not all the houses, that once gave Calcutta its unique charm and nostalgia through its world architectural ethos, could be preserved.  Thousands of these archeologically significant buildings are being demolished each day in the mad rush for building multi-storey complexes. The cities essence can only be saved if the ordinary citizens stands against this erosion of heritage. Amit Choudhuri who is an eminent writer and heritage activist had said, "Destroying these buildings is to destroy one of the chief characteristics of this city's history and modernity. Kolkata is a modern city and these houses are emblems of the cities modernity…they are as important as the painting, literature, and music of Bengal".