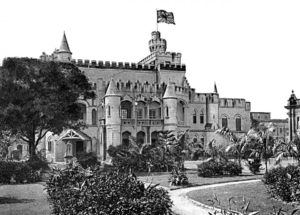 Details On Request

Call us for more details: 9073168399
The first modern city architecture that blended the Indian style of architectures with European architectures can be accredited to Calcutta. The cities stunning architecture speaks of its rich social, political and cultural history. Thus making it a haven for history and architecture enthusiasts.
Most of the affluent Bengali traders who were the earliest settlers of Calcutta were patrons of arts. They built mansions in Neo-Classical, Gothic and Palladian style. Some of the buildings had ornamentally designed domes with multi-dialed illuminated clocks attached, supported by aesthetically arranged Corinthian pillars. The interiors were decorated with rich collection of paintings and sculptures that are antiques today. Although unkept and mostly dilapidated now, each house has a cultural ambiance and a feeling of global grandeur.
Unfortunately thousands of these archeologically significant buildings are being demolished each day in the mad rush for building multi-storey complexes. The cities essence can only be saved if the citizens stands against this erosion of heritage.
Hence, a clarion call to all, to come and celebrate with us the history and heritage of the 'city of palaces and joy', as we take you for a journey down a memory lane to rediscover the true spirit of our city!